Have you all heard of Big Bitez?
I have heard many many good reviews on it so have decided to go and try this 'legendary' Big Bitez stall's delicacy ~
Ok, back to the food part.
I've ordered the Cheesy Cheese Chicken Chop ! which includes 2 side dishes.
For the side dish, I've chosen the Garden Vege and Baked Potato.
Shall review the Chicken Chop 1st.
I'm quite surprised to the point that they used cheese to go with Chicken Chop
and TO MY SUPRISEEEEE ~
The combination taste really really good !
Their cheese is those chewy kind and kind of add a lot to the taste.
The salty combination with the juicy and tender chicken !
It's definitely a speciality that you must try !
Next is the baked potato !
What's up with the baked potato ?!
LOL, IT'S NICE ! Their sauce for it is not 100% sour cream.
I can feel the tinge of mayo with sour cream, with no fanciful bacon bits.
The potato is well cooked and just just just nice ! (:
The Garden Vege ~
I bet I can't cook the broccoli better than theirs, cause mine is usually too hard or too soft !
Though they didn't add any sauce and so on, but it really allowed us to feel the original flavour (:
Here's their menu :
*Fret not ! Although the price is not included here, their prices are really reasonable!
That's all for now ! I hope you all will go and try this stall out !
Please also go and 'like' their facebook page here :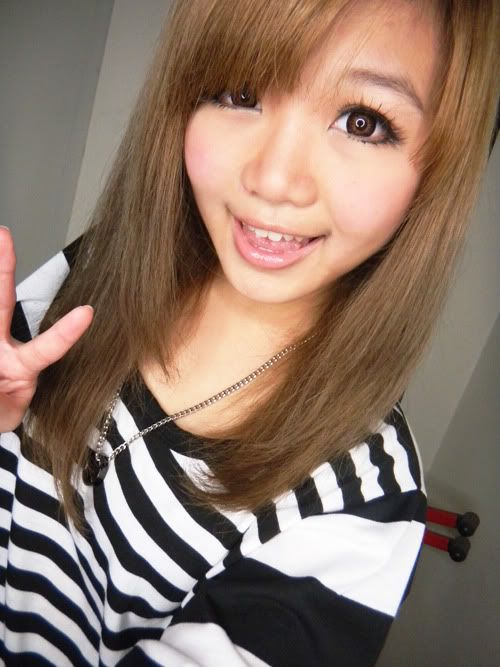 Thank you ! Hope you all enjoy reading !